WHO WE ARE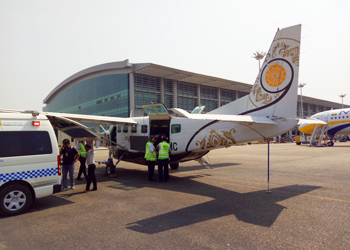 New Bright Co., Ltd. is a more than fifteen years of experience in aviation service industry and affiliated "Local Legal Agent" of the Department of Civil Aviation (DCA) in Myanmar. We are proud to follow all rules and regulations implemented time to time by DCA in Myanmar.
Our strong and mutual relationship with the Department of Civil Aviation (DCA) Authority and other departments is another advantage. This helps us in giving fast and on time service in facilitating Myanmar Over Flight and Landing Flight Clearance of your aviation requirements. Our commitment to provide professional services makes us the best "Flight Support Services Provider" company in the aviation industry and a true partner in your company's business initiatives and plans.
Our experienced and professional team is available 24 hours in a day and 365 days in a year.